Personal Training
Tone Up . Increase Strength . Lose Weight . Improve Sporting Performance
We have a variety of personal trainers who are here to ensure you meet your personal fitness goals and help you turn them into reality.
By working closely with you they can ensure both your training and nutrition is tailor made to fit into your personal lifestyle, providing support and guidance on your journey to achieving your personal goal.
About Linear PT
Personalised Plan . Workout Tracker . Nutrition Advice . Body Composition Analysis . Training Support
Our Personal trainers understand the challenges of modern day life so will ensure your program not only meets your goals but is realistic with your lifestyle.
Let us help you and contact one of our Personal Trainers today
Linear General Manager
Hadley
PT Group Training
Prefer to workout with a friend?
Training with a friend is a great way to increase your motivation and challenge each other
JC
REPS Level 3 Personal Trainer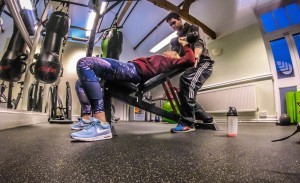 Favoured Training Technique
Keeping things fun and varied!
My goal is keeping you motivated to achieving your whilst being informative, you will not only achieve your goal but you will learn the how and why.
Super sets no regrets!
Health & Fitness Interests
Rock Climbing/Bouldering
MMA
Extreme Sports
Ryan
Personal trainer
KettleBell Instructor
Favoured Training Techniques
Anything to make the client win!
I like to create programmes and training sessions based on the clients capabilities, goals and specific needs. Keep it simple, Mix it up, Make it fun but get those results!
Health & Fitness Interests
Weight Training, HIIT, Muay Thai, Boxing, MMA fitness, Obstacle runs, Basketball, Military Fitness, 24hour cycle, 24hour rowathon, Triathlons