SUNDAY SOUNDBATH & MEDITATION
Join teacher Kirsty Knapp for a Sunday afternoon of Soundbath and Meditation.
A Soundbath is a beautiful, restorative and meditative experience which can take you on a journey
of deep relaxation and self-discovery.
In the beginning you will be led in a short guided-meditation to prepare your body and mind
for the experience that follows.
You will then be immersed in the healing power of instruments like Himalayan singing bowls,
gongs, drums, chimes, bells, shakers and more.
The beautiful frequencies and vibrations have many benefits and help against stress and tension.
Every individual is different and will have a personal experience.
As this Sound bath session is a part of CPD training for teacher Kirsty Knapp,
we can offer this class on a small donation base only.
All donations from this class will go The Hope Foundation.
This is an amazing charity which helps and supports projects for street children in Calcutta, India.
https://www.thehopefoundation.org.uk
Date: Sunday 13th October &  Sunday 24th November 2019
Time: 15:30-16:30
Price: £5 donation minimum (cash)
Teacher: Kirsty Knapp
Location: Linear Studio, Haywards Heath
Limited Spaces | Booking Required
For more information and/or to book your spot go here
or contact Isis du Jour at isis@linearfitness.com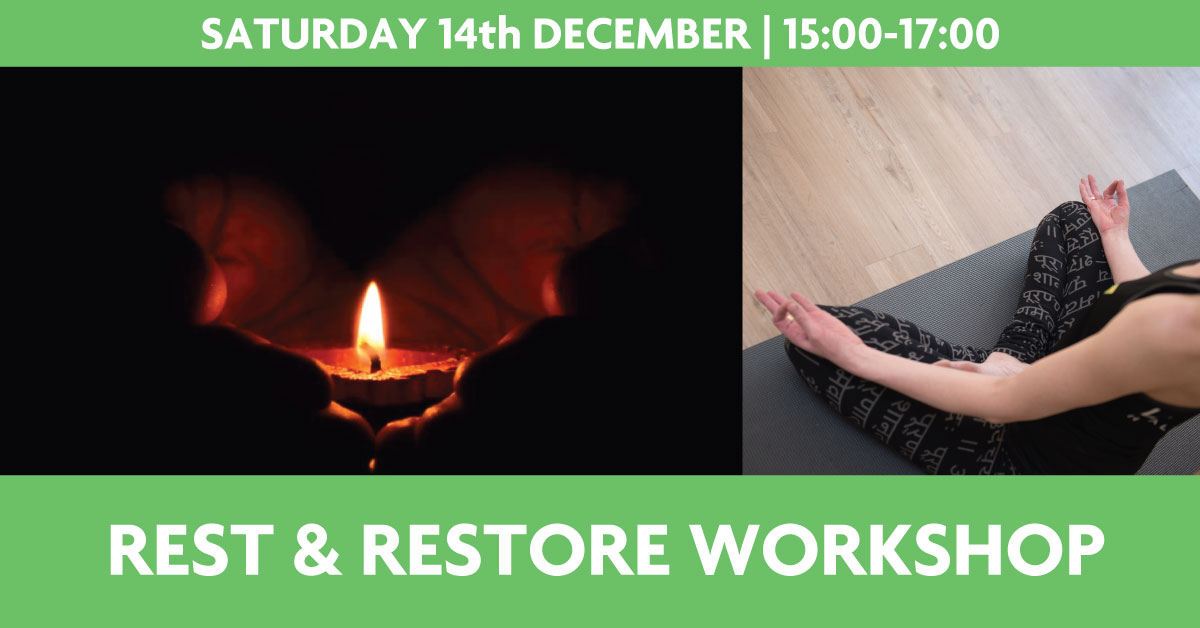 MEDITATION | YOGA NIDRA | REFLECTION
Join our teacher Nalini Deane for a beautiful afternoon of quietness and calm.
✨
The wheel of the season turns and we arrive at deep mid-winter…time of glittering ground and misty sighs as the earth enters her deepest state of slumber and rest, getting ready for renewal and rebirth. So, what's in it for us?? Well, rest and renewal of course!
✨
This magical time of year offers us the possibility to follow Mamma Nature's superb wisdom and slooooow right down and turn inwards a little. Taking time for ourselves, to meditate, reflect and enter deep relaxation with yoga nidra …is a balm to body, mind and spirit.
Connecting with our hearts and souls and easing into being instead of doing – just what's needed at this busy time of year.
✨
Workshop includes:
​ – Gorgeously relaxing Yoga Nidra
​- Meditation lesson and practice
​- A period of reflection and journaling
​- Tea and mince pies of course!
✨
Date: Saturday 14th December
Time: 15:00-17:00
Price: £25
Teacher: Nalini Deane
Location: Linear Studio, Haywards Heath
Limited Spaces | Booking Required
For more information and/or to book your spot go here
or contact Isis du Jour at isis@linearfitness.com